I had lunch last week with a director of a factoring company and he laughingly thanked me for not trying to sell him the client list of First Capital Factors which was a small independent factoring company that had recently gone into administration.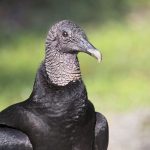 It seems that once the Administration became public knowledge several vultures factoring brokers obtained a list of their clients from Companies House and tried their hardest to hawk the list around to a few factoring companies as well as trying to get their clients on board so that they could place them elsewhere, earning nice fees in the process.
As if that wasn't bad enough someone calling herself Clair Tweedy started contacting the clients claiming that she worked for NACFB which she stated was part of the Government and she told them that funding of First Capital Factors clients would cease within 90 days but that she could help them relocate to a new factoring company.
Yuk – despicable behaviour but having been broking for 17 years I shouldn't be surprised by anything any more from the huge commissions that some of the larger factoring brokers demand for introducing clients, to the churning of clients at the end of the year to get another introductory fee but contacting factoring company clients and blatantly misrepresenting who you are is a new low even for this industry.
My understanding of the situation is that Leumi ABL have taken over the debtor book of First Capital and have continued funding but those companies that don't really fit into their client profile will be asked to find alternative factoring arrangements but will be given time to do so and will not just be thrown out on their metaphorical ears.
Anyone that wishes help in finding another factoring company but doesn't want to deal with one of the vultures currently pecking at the carcass please don't hesitate to contact me if you want to deal with an ethical broker who refuses to join in with this unseemly feeding frenzy
Ian Johnston – Factoring Solutions – 01827 707680